Petricci e Del Pianta Farm is located within the borough of Suvereto, an ancient medioeval village, at the foot ot the hills bordering the Val di Cornia.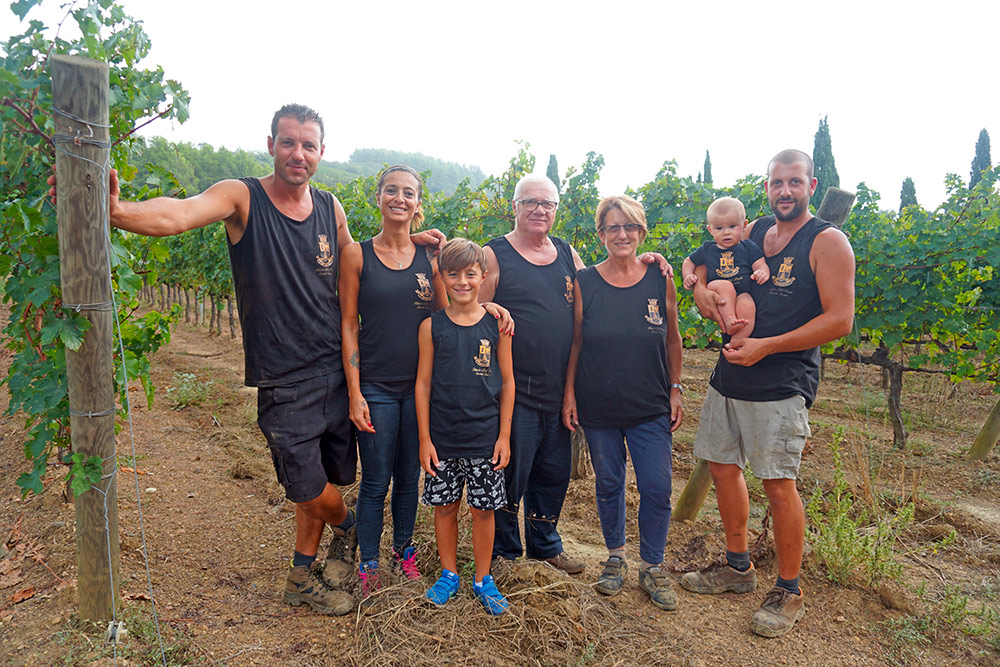 A t the beginning of the last century, the Petricci Family of San Lorenzo planted their first wineyards, and they then subsequently acquired considerable experience in wine growing, experience which has enabled, Pietro and Marilena and their children to produce excellent wines today. They where greatly helped in this by the expert advice and assistance of a local oenologist, Marco Stefanini.
This lovingly run farm's principal crops today are, in fact, grapes and olives. The farm extends over some 22 hectares, and is situated at 100 metres above sea-level. No irrigation is used, and the vines are trained using the "cordone speronato" technique.
There are some 4.800 plants per hectare. Pesticides are only used when absolutely necessary, so as to limit the impact on the natural environment.
It is possible to buy the products directly in the company and take guided wine tastings and oil tastings. The company receives groups of up to 30 people for tastings and tastings.